Are Shock Collars Safe for Bulldogs? A Comprehensive Look into the Controversial Training Method
Bulldogs are a popular breed of dog known for their wrinkly faces and friendly demeanor. However, like all dogs, bulldogs require proper training to ensure they behave appropriately and safely. One method of training that has become controversial in recent years is the use of shock collars.
Shock collars are devices that deliver an electric shock to a dog's neck when activated by a remote control or an automatic trigger. While some dog owners and trainers swear by their effectiveness, others argue that they are cruel and can cause physical and psychological harm to dogs. This raises the question: are shock collars safe for bulldogs?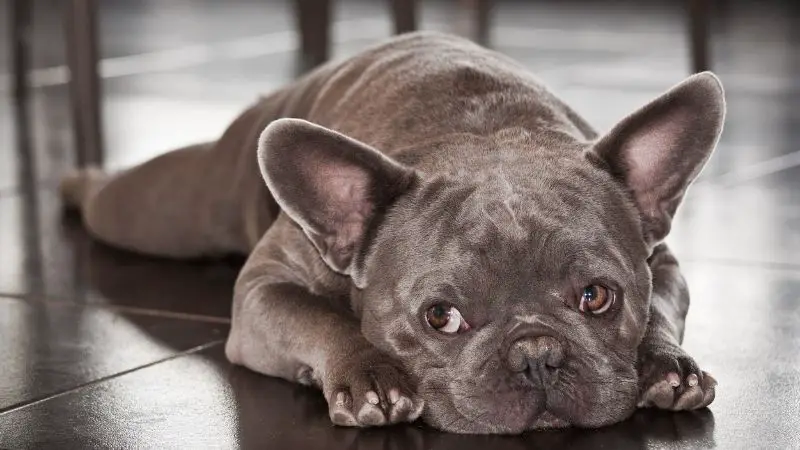 Understanding Shock Collars
Shock collars, also known as e-collars, are electronic devices that deliver an electric shock to a dog's neck via a remote control. They are commonly used for training and behavior modification purposes. The shock is intended to be a deterrent to unwanted behavior, such as excessive barking or jumping.
There are different types of shock collars, including those that deliver a static shock, vibration, or sound. Some collars have multiple modes, allowing the owner to choose the type of correction that is most effective for their dog.
It's important to note that shock collars should only be used as a last resort and under the guidance of a professional trainer. They should never be used to punish a dog or as a substitute for proper training and socialization.
While some proponents of shock collars argue that they are safe and effective, there is significant controversy surrounding their use. Critics argue that they can cause physical and psychological harm to dogs, including pain, fear, and aggression.
It's important to weigh the potential risks and benefits before deciding whether or not to use a shock collar on your bulldog. Consider consulting with a professional trainer and exploring alternative training methods before resorting to a shock collar.
Potential Risks of Shock Collars on Bulldogs
While some dog owners may consider shock collars to be an effective training tool, it's important to consider the potential risks that come with using them, particularly on bulldogs.
One of the main concerns with shock collars is the potential for physical harm. Bulldogs have thick necks and skin folds that can make it difficult for the collar to make proper contact with their skin, resulting in inconsistent shocks or even burns. Additionally, the shock levels used on bulldogs may need to be higher than those used on other breeds due to their thick skin and muscular build, which can increase the risk of injury.
Another potential risk of shock collars on bulldogs is the impact on their mental and emotional well-being. Bulldogs are known for their sensitive and affectionate nature, and the use of shock collars can cause fear, anxiety, and aggression. This can lead to a breakdown in the bond between the dog and their owner and may result in long-term behavioral issues.
Finally, shock collars can also have unintended consequences on a bulldog's overall health. The stress and anxiety caused by the shock can lead to a range of physical health problems, including digestive issues, skin problems, and even an increased risk of infections.
Overall, while shock collars may seem like a quick fix for training problems, the potential risks and negative impact on a bulldog's well-being should be carefully considered before deciding to use one.
Alternatives to Shock Collars
While shock collars may be effective in some cases, they are not the only option when it comes to training your bulldog. Here are a few alternatives to consider:
Positive Reinforcement Training
Positive reinforcement training is a method of training that focuses on rewarding good behavior rather than punishing bad behavior. This can be done through treats, toys, or verbal praise. By rewarding your bulldog for good behavior, you can help reinforce positive habits and discourage negative ones.
Clicker Training
Clicker training is a form of positive reinforcement training that uses a clicker to mark the desired behavior. When your bulldog performs the desired behavior, you click the clicker and then reward them with a treat or praise. This method can be particularly effective for training your bulldog to perform specific tasks or tricks.
Vibration Collars
Vibration collars are a less intense alternative to shock collars. Instead of delivering an electric shock, they vibrate to get your bulldog's attention. While they may not be as effective as shock collars, they can still be a useful tool for training your bulldog.
Training Classes
If you're having trouble training your bulldog, consider enrolling them in a training class. This can be a great way to learn new training techniques and get professional guidance. Plus, it can be a fun way to bond with your bulldog!
Conclusion
After extensive research and analysis, it is clear that shock collars are not safe for bulldogs. While some manufacturers claim that their products are harmless and effective, there is a significant amount of evidence to suggest otherwise.
Studies have shown that shock collars can cause physical and emotional harm to dogs, including anxiety, fear, and aggression. In addition, shock collars can also damage a dog's skin and fur, leading to painful burns and other injuries.
Furthermore, shock collars are often used as a quick fix for behavioral problems, rather than addressing the root cause of the issue. This can lead to long-term negative consequences for the dog, as well as a strained relationship between the dog and owner.
Overall, it is important to prioritize the well-being and safety of our furry friends. There are many alternative training methods available that are both effective and humane, such as positive reinforcement and clicker training. By using these methods, we can build a stronger bond with our dogs and ensure that they are happy and healthy for years to come.