7 Best Fluffy French Bulldog Breeder: Check Out Our Top Picks Now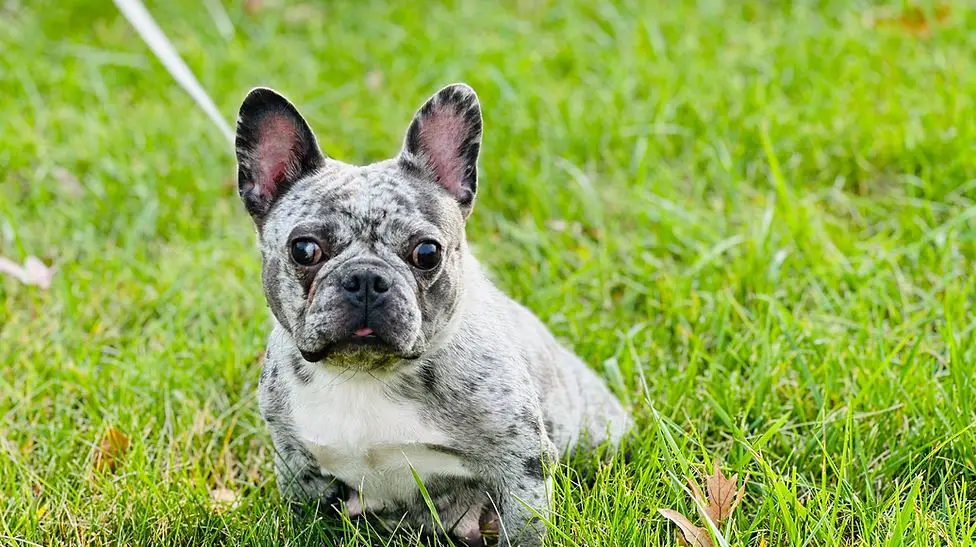 Looking for a purebred variant of the French bulldog with long and fluffy fur? Then you've come to the right place.
In this post, we'll guide you to the top fluffy French bulldog breeders and explain why they're the best choice for finding your favorite puppies in various stunning variations such as Lilac, Merle, Blue Merle, and Fawn fluff French bulldogs.
Get ready to discover the fluffiest, most charming companions you could ever imagine!
As you know…
French Bulldogs are adorable dogs with wrinkled faces, bat-like ears, and a compact build. They are known for their friendly personality and love of cuddles, making them excellent companions for families.
There are two types of French Bulldogs: the standard French Bulldog and the fluffy French Bulldog.
Fluffy French Bulldogs have a longer coat than standard French Bulldogs, which gives them a teddy bear-like appearance.
If you are looking for a fluffy French Bulldog breeder, you have come to the right place. In this blog post, we will provide you with a list of our top picks for fluffy French Bulldog breeders.
We have carefully selected these breeders based on their reputation, experience, and commitment to breeding healthy, happy puppies.
What to Look for in a Fluffy French Bulldog Breeder
When choosing a fluffy French Bulldog breeder, it is important to find someone who is reputable, experienced, and committed to breeding healthy puppies.
Here are some things to look for:
Reputation: Do your research and read reviews of the breeder online and in person.
Experience: How long has the breeder been breeding fluffy French Bulldogs?
Health: Does the breeder take steps to ensure the health of their puppies?
Temperament: Does the breeder socialise their puppies and provide them with early training?
Cleanliness: Does the breeder's facility clean and well-maintained?
Communication: Does the breeder communicate well with potential buyers?
Our Top Picks for Fluffy French Bulldog Breeders
Here is a list of our top picks for fluffy French Bulldog breeders:
1. Blue Buddha Frenchies: Nationwide French Bulldog Breeders
Blue Buddha Frenchies delivers high-quality Frenchies, which includes blue french bulldogs, standards, and fluffy french bulldogs!
So if you are in any region in the USA you can contact them to get Fluffy Frenchies.
Blue Buddha Frenchies is a small, family-owned breeder located in California. They are committed to breeding healthy, happy puppies with gentle temperaments.
According to Blue Buddha Frenchies they will provide you with the whole process till the fluffy frenchie in your hands.
Blue Buddha Fluffy Frenchies breeder located in Ohio. They also have branches in the Cincinnati Ohio and Columbus Ohio area. 
What they Provide:
Ultrasound and x-ray pictures
Female Fluffy French Puppies
Male Fluffy Frenchie Puppies
Where They Located
Ohio
Family in the Cincinnati Ohio
Columbus Ohio
So based on their reputation you can get a Quote HERE
2. TomsKIngKennel: Reputable Fluffy Breeder
As one of the premier French Bulldog breeders in both the USA and worldwide, TomKing's Kennel takes pride in caring for and finding loving homes for their puppies.
They offer a variety of coat colors and textures, from traditional brindle and fawn to rare plush-coated "fluffies".
Their fluffy French Bulldogs are a big hit with customers looking for that extra soft, teddy bear-like texture.
Due to high demand, their fluffy litters sell out quickly each year. But you can stay updated on upcoming available puppies by signing up for TomKing's email list.
So
Are you ready to add a fluffy pup to your family? TomKing's Kennel makes the process seamless.
Browse photos of current litters on their website to find your perfect match.
Then send an inquiry with your requested color and coat type.
Their dedicated team will be happy to schedule a virtual meet-and-greet via video call so you can fall in love before committing.
Puppies are delivered to their new homes fully vetted and socialized for easy assimilation into your pack.
Don't miss out! Contact them today by phone or email to start your journey with a cuddly, fluffy companion
[email protected] OR  [email protected]
Phone No: +19294750979
3. FLUFFABULLS – Best Fluffy Breeder In Missouri
Fluffabulls have been breeding the highest quality French Bulldogs, known for their adorable bat ears and charming personalities, for over 10 years.
This fluffy frenchie breeder Located in Missouri, owner Samantha Jones takes pride in raising each puppy with loving care.
They specialize in exotic coat varieties like plush "fluffy" Frenchies. These pups have extra soft, teddy bear-like fur that's ideal for cuddling.
Fluffabulls rigorously tests breeding dogs and does genetic screenings to ensure puppies are healthy and coated properly.
Each puppy gets nutritious food, supplements, grooming, training, and socialization from a young age. This creates well-rounded companion dogs. Puppies are raised in the home so they're accustomed to family life.
Interested adopters can see current available litters on the Fluffabulls website or by calling (636) 262-1854. Samantha will happily provide photos and videos of puppies to help you find the perfect match.
Contact Details:
Website: https://www.fluffabulls.com/shop
Email: [email protected]
Phone Number: (636) 262-1854
4. Fluffy Frenchie Puppy – Best Breeder in Iowa , Zearing
This breeder is also one of the best fluffy frenchie saler which is located in Zearing, Iowa.
Fluffy Frenchie Puppy has been lovingly breeding rare fluffy French Bulldog puppies for several years.
Owners Ashley and Mark are passionate about the unique Lilac and Isabella coat varieties.
So if you are more interested in Lilac and Isabella Fluffy Frenchie puppies then then breeder is perfect for you.
All of their puppies are bred to be well-structured, healthy companions while maintaining the fluffy coat that has become their specialty.
Ashley has extensive experience showing and breeding purebred dogs to exemplify the standard.
Puppies are raised in the home and socialized daily to be calm, confident members of families.
They receive top-notch nutrition, grooming and veterinary care from birth. Potential owners can meet nursing moms and young pups on video calls.
Fluffy Frenchie Puppy takes all the necessary steps for a responsible breed. They vet all homes to find the best matches.
Ashley and Mark want every puppy to thrive in its forever home. They offer shipping nationwide and follow up support after adoption.
Contact Details of Fluffy Frenchie Puppy
Phone Number: (515) 612-7110
Website: fluffyfrenchiepuppy.com
Contact Address: Contact US
5. Sacto Frenchies: Best Puppy Breeder Based in Sacramento, CA
Sacto Frenchies, a big-hearted puppy breeder based in Sacramento, CA, offers long haired Fluffy French Bulldogs for adoption.
For information about upcoming litters and the adoption process, visit their website at [SactoFrenchies.com] (https://sactofrenchies.com/) or contact them by phone at 916-250-3121 or via email at [email protected].
When considering adopting a Fluffy Frenchie, keep in mind that the breeder raises a limited number of litters annually, and the genetic rarity of Fluffy Frenchies means fewer of them are born than standard Frenchies.
Potential adopters can reserve a puppy in advance by submitting an online Adoption Application form and making a $3000 deposit payment.
Additionally, the breeder conducts genetic testing on the parents of each puppy and provides necessary health checks and vaccinations before the puppies are ready for adoption.
Breeder Information Details:
Contact Number: 916-250-3121
Email Address: [email protected].
Website: SactoFrenchies.com
6. Wild Blue French Bulldogs
This reputable breeder page provides a list of questions to ask breeders. Wild Blue takes breeding ethics seriously and produces quality puppies, including fluffies.
When choosing a breeder, be sure to ask about their health testing, meet the parents, and see where the puppies are raised.
Stick with experienced operations like these for the best chance at a happy, healthy fluffy Frenchie.
7. Top French Bulldog Breeders in Pennsylvania with Puppy Hero
If you're in Pennsylvania and seeking French Bulldog puppies, look no further than Puppy Hero for a curated list of top-rated breeders.
You can expect purebred, health-tested, and AKC-registered puppies that meet all breed standards.
Contact ethical breeders like Chanel's Babies in Reading, PA (610-914-0290, [email protected]), Green Valley French Bulldogs in Langhorne, PA (267-244-5959, sachadereviank[email protected]), or French Bulldogs of Fayfield in York, PA (visit their website) to find your new furry companion.
These breeders are dedicated to producing healthy, well-socialized Frenchies and are committed to responsible breeding practices.
Get in touch today and take the first step towards welcoming a delightful new Frenchie fluffy to your family!
How to Choose a Fluffy French Bulldog Puppy
Once you have found a reputable breeder, it is important to choose a puppy that is a good fit for you and your family. Here are some things to consider:
Age: How old is the puppy?
Temperament: What is the puppy's temperament like?
Health: Is the puppy healthy?
Conformation: Is the puppy well-proportioned?
Appearance: Do you like the puppy's appearance?
Bringing Your Fluffy French Bulldog Puppy Home
Once you have chosen a puppy, it is important to prepare your home for its arrival. Here are some things to do:
Puppy-proof your home: This means removing any potential hazards, such as poisonous plants or electrical cords.
Set up a sleeping area: This should be a comfortable and quiet place where your puppy can sleep undisturbed.
Purchase puppy supplies: This includes food, water bowls, a leash, collar, and toys.
Caring for Your Fluffy French Bulldog Puppy
Once your puppy is home, it is important to provide it with proper care. Here are some things to do:
Feed your puppy a high-quality diet: This will help your puppy grow healthy and strong.
Take your puppy to the vet for regular checkups: This will help prevent illness and ensure that your puppy is up-to-date on vaccinations.
Socialize your puppy: This will help your puppy become well-adjusted and friendly.
Train your puppy: This will help your puppy learn basic commands and manners.
Conclusion
Fluffy French Bulldogs are adorable dogs that make excellent companions. If you are thinking about getting a fluffy French Bulldog, be sure to do your research and choose a reputable breeder.
With proper care, your fluffy French Bulldog will be a loving member of your family for many years to come.